Papuan-Australian soprano Heru Pinkasova weaves the threads of story together to create her unique Bilum in this soulful cabaret.  
Woven by the hands of Mothers, Daughters, Aunties and Sisters, the bilum is a symbol of life, strength and story. A traditional craft that has become a cultural icon. When you sling a handwoven bilum bag across your body, you carry with you not just the goods that fill the sack, but the history of the women who created it and a space to store your future story. The Bilum Mamma is the creator and the user. She is a provider, warrior and source of comfort. She also is an artist, creating a masterpiece – something unique to be shared with the world. Each loop and strand pulling together the stories she has been told, the lullabies she was sung and all of the histories that she will pass forward. 
  
This performance by Papuan-Australian operatic soprano Heru Pinkasova weaves the threads of Papuan stories together through song, creating her unique Bilum. The textures and colours informed by and informing the songs of her life, exploring traditional Papuan chants, folk songs, PNG Top 40, and how their beats thrum through contemporary music. Join this Bilum Mamma as she gives, takes and holds a unique history, one ready to be carried by those after her. This cross-cultural production incorporates opera, new music, and animation weaving a story representing contemporary Queensland communities of many heritages.
Concept by Heru Pinkasova & Little Match   
Performer & Writer Heru Pinkasova  
Performer Waveney Yasso 
Director Lisa Fa'alafi  
Bilum Artists Ranu James, Katrina Sonter, and Maryann Talia Pau 
Designer / Animator / Creative Producer Penny Challen  
Music Director & Creative Producer Alicia Cush  
Technical Director Nathaniel Knight 
Bilum Stories Creative / Curator Moale James 
Animator D'mitri Cossar 
Textile Consultant Dr Maria Wronksa-Friend
This project is supported by the Queensland Government through Arts Queensland 
This project has been assisted by the Australian Government through the Australia Council, its arts funding and advisory body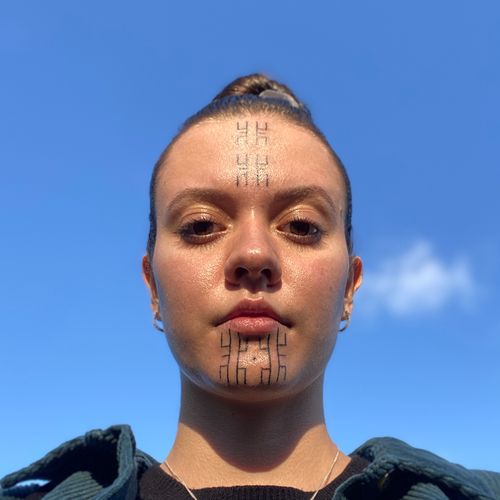 The exhibition, Bilum and Kiapa stories brings together a short-series of narratives generously shared by a small collection of women and men living in Cairns, Australia. 
In order to develop this exhibition, the Storyteller, Moale James and her Mother, Ranu James put a callout to Cairns community asking them to share a story of their bilum or kiapa (as it is otherwise referred to for Motu speaking people). With the help of local community-connectors (as Moale refers to them), like Bubu Olive Tau Davis, Moale and Ranu met with ten Cairns community members to collect the story of their bilum. 
The bilum has many purposes, but in reflection this project revealed that the bilum has the power to spark memories of people and place.  Just like each bilum was unique, so to was the story associated with them. 
LISTEN to Moale speak about the exhibition on ABC radio.
What's your Bilum story? Submit your story and you may be part of our next exhibition!